Our international client is the largest Central and Eastern-European Cross Channel Network focusing on markets outside the United States and Western Europe, with 20 offices across Europe and Asia.  They offer a broad range of ad products and solutions like display, video, engagement, social channels, for both moblie and desktop devices. This company is an optimal partner for media agencies seeking integrated digital advertising solutions and represent brands like Twitter, Spotify, Viber, Cartoon Network, LinkedIn or Snapchat.
Ref.: SPO_0420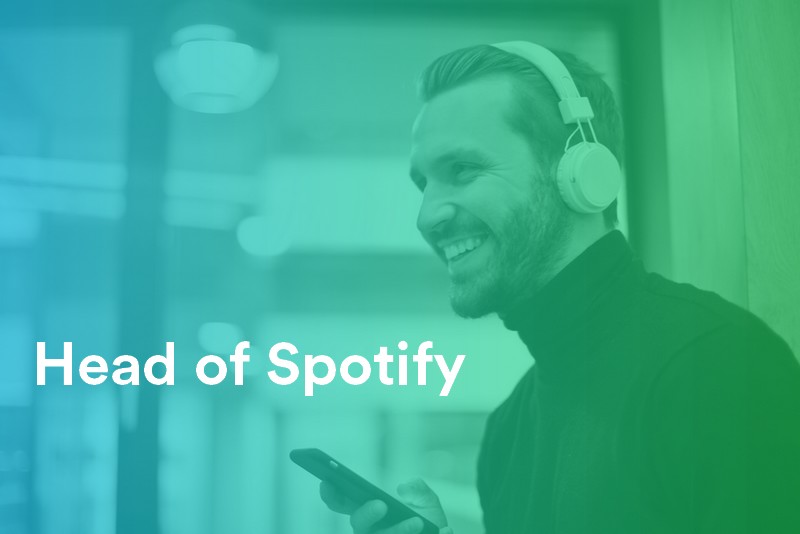 For our client we're looking for the kind of people that contribute to a successful workplace for everyone: they like people to be self-starting, innovative, ambitious, accountable, reliable and gregarious. They look for unique skills and attitude: You will be entrepreneurial, analytical and highly professional. They cultivate people who demonstrate personal initiative and ambition linked with the ability to think laterally, and find new solutions to unpredictable challenges.
Spotify Limited provides a digital music-streaming service that gives on-demand access of songs on devices, computers, mobiles, tablets, and home entertainment systems.
For the Head of Spotify role at our client, we are looking for somebody that is deeply passionate about music, online media and innovation. You are not only passively listening to music but are also interested in the music industry itself. Your enthusiasm about music and Spotify is contagious! You are well structured and organized and brilliant in sales activities as well as in managing pipelines and making revenue forecasts.
What you'll do
Represent Spotify's brand on the local market
Lead Spotify's efforts across the market – organize and consult stakeholders, including peers and managers, to understand existing data and perspectives before decisions are made
Build and manage relationships with key clients and agency partners
Work on account management plans in close collaboration with account managers
Spot market opportunities for new customers to advertise on Spotify
Educate media agencies and direct clients on Spotify's advertising through on-site presentations and one-on-one trainings
Attend meetings with other senior members of the business of our client and Spotify
Attend industry events and conferences to generate new business leads
Act as a spokesperson for the organization at sales events and conferences
Drive sales efficiencies through recommendations on process, tool and product improvements
Come up with new ideas to improve customer service standards
Create a sales forecast and deliver monthly reports on sales performance against budget and deviations
Who you are
You have a Bachelor's degree, preferably in Business Administration, Economics, Social Sciences or similar
You have at least 5 years of sales/business management experience within a sales organization focused on large and strategic accounts
You have a strong understanding of the digital marketplace and the competitive landscape in which we operate
You are a passionate, accountable and creative individual that will exemplify the values and responsibilities of the Spotify sales strategy and immerse yourself in the Spotify advertising products for in-app marketing in a fast-paced, rapidly changing environment
You have strong social and professional ties within the local advertising industry and the local business community
You demonstrate the ability to think creatively, sell strategically, solve problems proactivley, develop and enhance costumer relationships
You have the ability to manage large customer relationships, and manage through conflict, driving groups to collective business decision
You are a confident negotiator with excellent presentation skills, attention to detail, and a bias for proactively resolving issues
You can priotize and are comfortable managing multiple sales pitches and projects
You can efficiently communicate internally and externally with excellent communication skills in English and Hungarian with a good design aesthetic
If you are interested in the position above, please send your application in English with the reference number to: office@telkes.hu